Are you tired of cooking in a cramped, outdated kitchen? Have you been dreaming of the perfect kitchen for years?
If so, it's time to make your dreams come true!
Remodeling your kitchen can increase the value of your home and make mealtime more enjoyable.
In this blog post, we'll explore a few reasons why remodeling your kitchen may be your best decision.
1. Deterioration
One of the most common reasons to remodel your kitchen is due to deterioration. Over time, kitchens can become worn down, with cracked tiles, peeling countertops, broken cabinets or missing doors, and obsolete appliances.
When these signs of deterioration become too apparent, it may be time to consider a kitchen renovation. It's the perfect time to replace these deteriorating features and allow you to customize your space to fit your needs and lifestyle.
2. True Customization
Renovating your kitchen is a great way to customize it to meet your family's needs. Whether you are looking for more space, improved storage, more natural light, updated appliances, or improved ventilation, a kitchen remodel can help you make all your desired changes.
Plus, by customizing your kitchen's design, you can consider any future changes you may want to make. This will ensure that your kitchen is always optimized for maximum efficiency and usability.
Additionally, if you are looking for ways to be more sustainable, consider reusing and recycling elements of the existing kitchen during the remodel. With true customization, the possibilities are endless!
3. Increased Space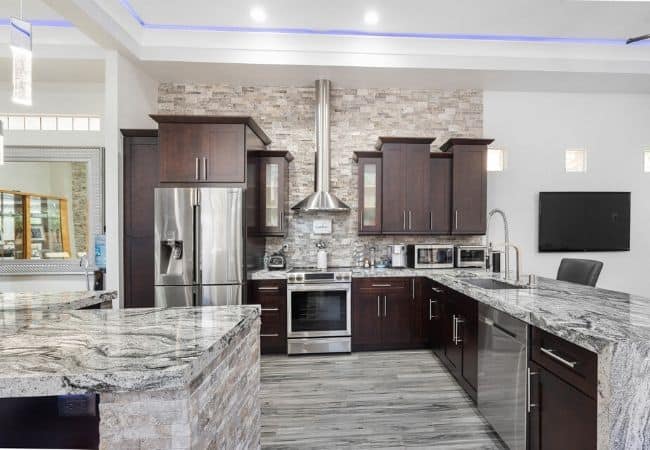 Adding extra space to your kitchen is a great reason to consider a renovation. With the help of an experienced contractor, you can make the most of the existing area by extending your countertops, adding an island, or reconfiguring cupboard spaces.
Not only will this give you more functional space, but it can also be aesthetically pleasing. This can make your kitchen more inviting and comfortable for family gatherings, entertaining guests, or enjoying a peaceful morning cup of coffee.
With the right layout and design, you can maximize the space in your home and turn it into the heart of your home.
4. Improved Storage
When remodeling your kitchen, improved storage is one of the key elements. You can add more storage space to make the most of the existing room and create custom solutions that fit your lifestyle and needs. With more cabinets and drawers, you can ensure items have their place and are easily accessible.
You can also add built-in organizers for your dishes, pans, and other items to keep them organized and out of the way. In addition, installing shelves and racks will allow you to store items on the wall or utilize otherwise wasted space in your kitchen.
All these features will help make your kitchen more efficient and make it easier to locate items when needed.
5. More Natural Light
Adding more natural light to your kitchen can be both aesthetically pleasing and beneficial. Natural lighting can reduce the need to use lamps, which can help you save energy and money in the long run. It can also make it easier to see the details of your kitchen while you are cooking or preparing meals.
Additionally, natural light can help bring out the colors of your cabinets and countertops to create a brighter and more inviting space. If you are limited to natural lighting, consider adding skylights or other features that bring in more light.
With a kitchen renovation, you can add features that make it easier for natural light to get into the space, such as bigger windows or more open layouts.
6. Improved Ventilation
Remodeling your kitchen can also be a great way to improve ventilation in your home. Poor ventilation can lead to an unhealthy environment since stale air may encourage mold or mildew growth.
Installing a new ventilation system in your kitchen can help improve the air quality and make it more comfortable for you and your family. Additionally, improved ventilation can help reduce energy costs by allowing you to use fewer heating and cooling systems in the long run.
When remodeling your kitchen, consider improving the airflow, such as installing energy-efficient windows or vents.
7. Updated Appliances
One of the best reasons to remodel your kitchen is to update your appliances. Over time, technology advances, and new energy-efficient appliances become available. You'll save energy and money on utility bills by replacing your old appliances with new ones.
Additionally, you'll have access to various features that can help make meal preparation easier and more efficient. You can also find appliances in various styles, colors, and finishes that will match your home's decor. With the right kitchen remodel, you can create a beautiful and functional space.
8. Improved Efficiency
Having the right equipment and layout in your kitchen can greatly improve its efficiency. With the right appliances and a well-thought-out design, you can reduce the time it takes to complete meals. Updating your kitchen's appliances with energy-efficient models can also help to save on energy costs.
Additionally, incorporating features such as an island or peninsula in the middle of your kitchen can help to make food preparation easier. By increasing the amount of counter space and storage, you can make it easier to keep everything organized and accessible.
Overall, improving your kitchen's efficiency can make getting meals done quickly and efficiently easier.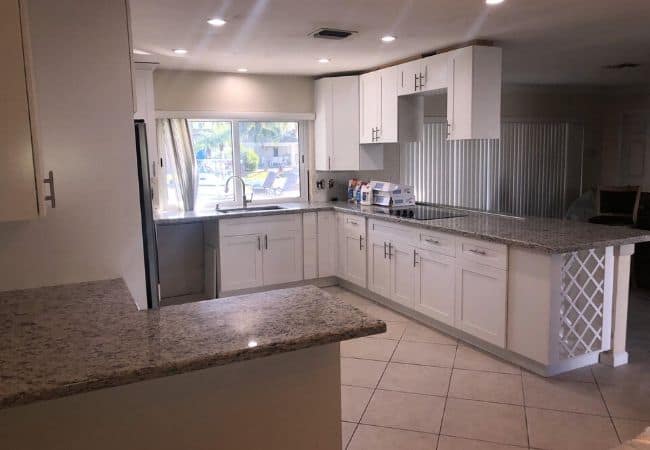 9. Reuse & Recycle Elements
Adding to the list of reasons why remodeling your kitchen is a great idea is an ability to reuse and recycle elements. When it comes to demolition, you can opt for locally salvaged materials, which can help reduce the cost of your project and minimize waste.
By taking advantage of material exchanges, you can find items still in good condition at a fraction of the cost. Additionally, this option can help you stay environmentally conscious and reduce your carbon footprint.
With all the money Americans spend on home renovation projects each year, it makes sense to be mindful of our resources and embrace the opportunity to reuse and recycle items.
10. Embrace Your New Priorities
When remodeling your kitchen, it's important to consider how it will fit into your current lifestyle. By embracing your new priorities, such as cooking more meals at home, entertaining friends and family, or even working from home, you can design a kitchen that will be perfect for your needs.
With increased space for seating areas and improved storage solutions, combined with better appliances and ventilation systems, you'll be able to make the most of the space in your kitchen. You can also reuse existing elements in new ways to bring a unique touch to your kitchen and make it truly yours.
11. Increased Value
Remodeling your kitchen not only provides you with the custom functionality your family needs, but it can also add value to your home. Investing in quality materials and smart upgrades to features like countertops and cabinets can help make your kitchen more appealing to potential buyers.
This investment can also help you enjoy more homemade meals and create a design you love. With all these benefits, it's no wonder why remodeling your kitchen is such a popular choice.
12. Make a Statement
Remodeling your kitchen can also be a great way to make a statement. Whether you want a modern look with bright colors and stylish cabinetry or a classic look with natural wood tones and timeless details, there are plenty of design options available to create the kitchen of your dreams.
In addition to aesthetics, paying attention to the layout of your kitchen and ensuring it is efficient and comfortable can make all the difference in how you use the space. Making thoughtful decisions about materials, appliances, and lighting is also important for creating an inviting atmosphere you can enjoy for years to come.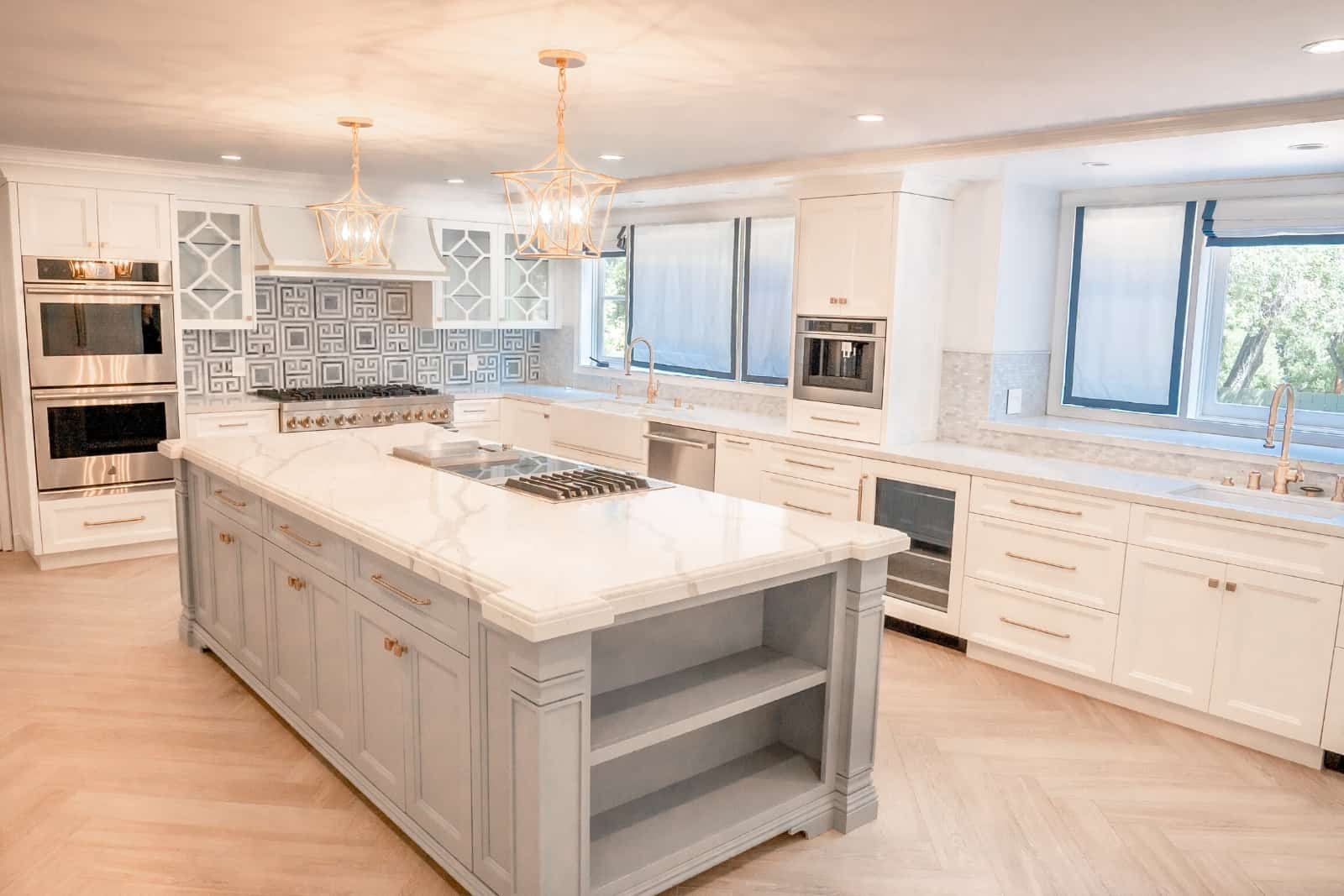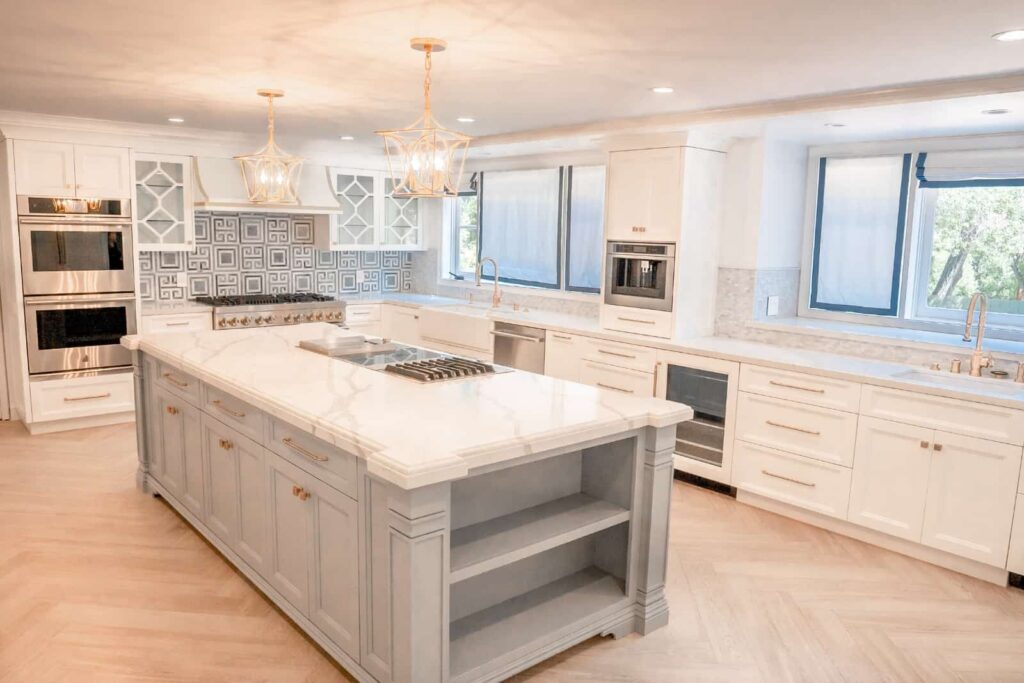 13. Create a Design You Love
Remodeling your kitchen can allow you to create a design that you and your family will love. With the right layout, materials, and features, you can craft a kitchen space that is both functional and aesthetically pleasing.
You can choose colors and textures that reflect your style and make the space feel like an extension of your home. Whether you want a modern, classic, or eclectic look, remodeling your kitchen allows you to make it truly unique.
14. Enjoyment
Remodeling your kitchen can bring a great deal of enjoyment. Having a kitchen that is well-designed and functional can be an enjoyable experience. You can create an aesthetically pleasing and functional kitchen with the right design and materials.
You can also take pleasure in knowing that you have added value to your home by putting in the effort to upgrade the space. The result will be a kitchen you love and one your family can enjoy for years.
Conclusion
Renovating your kitchen can be a great decision for many reasons. It can improve the overall look and feel of your home, increase its value, save money on energy costs, and provide you with a functional and enjoyable space that meets your family's needs. Whether you make simple updates or do a complete overhaul, your kitchen renovation project can give you years of enjoyment and satisfaction.
When you're ready for your home kitchen remodeling services in South Florida, feel free to reach out to us!