Florida's Premier Mold Remediation Service
From the panhandle to the Keys, when it comes to mold remediation, Florida residents trust our team of experts to ensure their homes and businesses are safe, healthy, and mold-free. Our certified professionals use the latest techniques and cutting-edge equipment to deliver comprehensive and effective mold remediation services across the Sunshine State.
Why Choose ERC - Trusted Mold Remediation Across Florida
Eco Restoration & Construction (ERC) is licensed by the State of Florida as a Mold Remediator. We stay current with all State licensing requirements through our continuous education courses and comprehensive insurance coverage.
Statewide Coverage: We offer our services across Florida, making us your go-to resource for mold remediation wherever you are in the state.
Experienced Professionals: Our team has years of experience in mold remediation, adhering to the highest industry standards and providing quality service across Florida.
Advanced Techniques: We utilize the most up-to-date techniques and equipment to ensure complete mold eradication.
Customer Satisfaction: We pride ourselves on our commitment to customer satisfaction. We don't finish until you're 100% satisfied with our work.
Eco Restoration & Construction is licensed by the State of Florida as a Mold Remediator. ERC stays current with all State licensing requirements with our insurance and continuous education courses. 
We remediate following the Protocol and Recommendations by a Certified Mold Assessor firm licensed by the State of Florida pursuant to the provisions of the ANSI/IICRC S520-2015.
Give ERC a call and we can help reduce the impact of Mold in your home or business.
Inspection: Our experts conduct a thorough inspection of your property to identify any signs of mold.
Testing: We collect samples for further testing to identify the type and concentration of mold, if necessary.
Remediation: Our team employs advanced tools and methods to remove mold and prevent future occurrences.
Restoration: After the mold is removed, we restore your property to its original condition, making sure it's safe and clean for all occupants.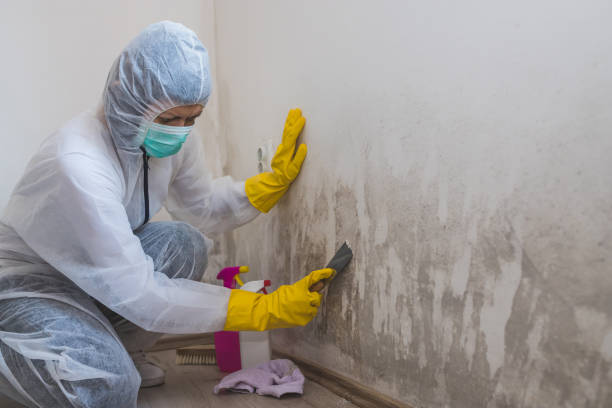 Have questions about mold remediation? We have answers. Learn more about the process, costs, insurance coverage, and much more.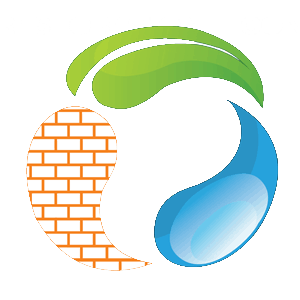 WE DO IT RIGHT THE FIRST TIME!
Tips for an effective mold remediation
A good rule of thumb when encountering mold growth. By eliminating as many of the three mold growth factors as possible, reproduction and spreading of the mold growth is decreased. We at ERC follow all current rules, regulations, and Standards of Practice set forth by the Institute of Inspection, Cleaning and Restoration Certification (IICRC) S-500 and S-520.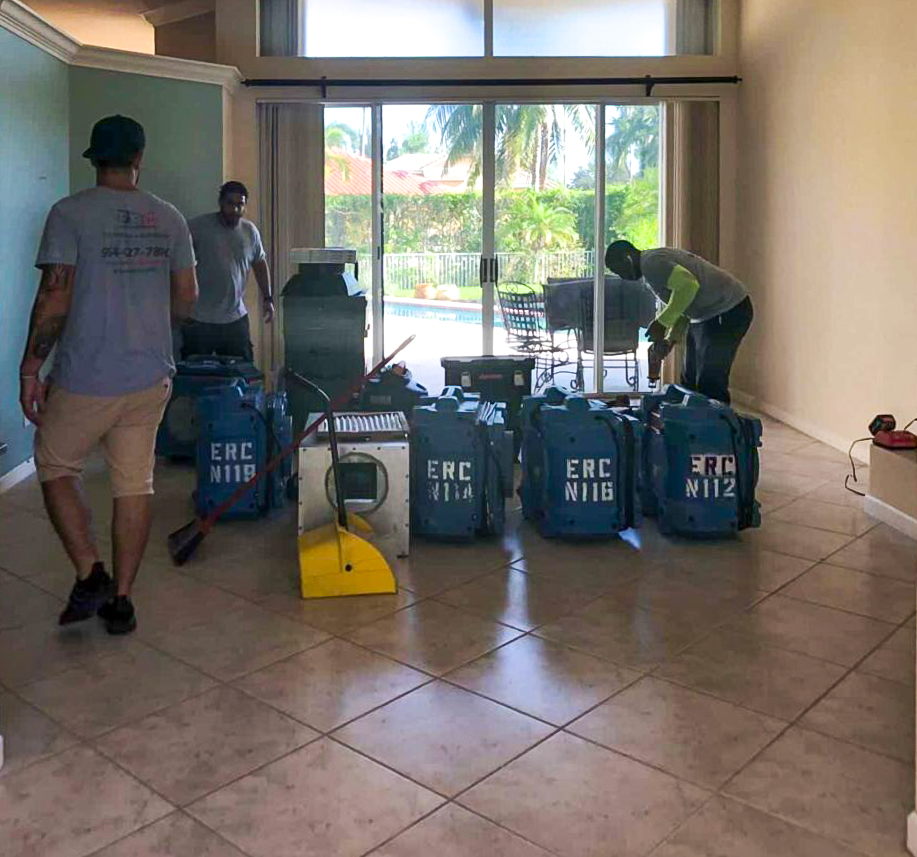 Bleach is comprised of more than 95% water, and while it may bleach spores, it does not remove them effectively. When the chlorine outgasses, the remaining water spawns spore re- growth. Mold must be completely removed by a series of procedures as outlined by the IICRC.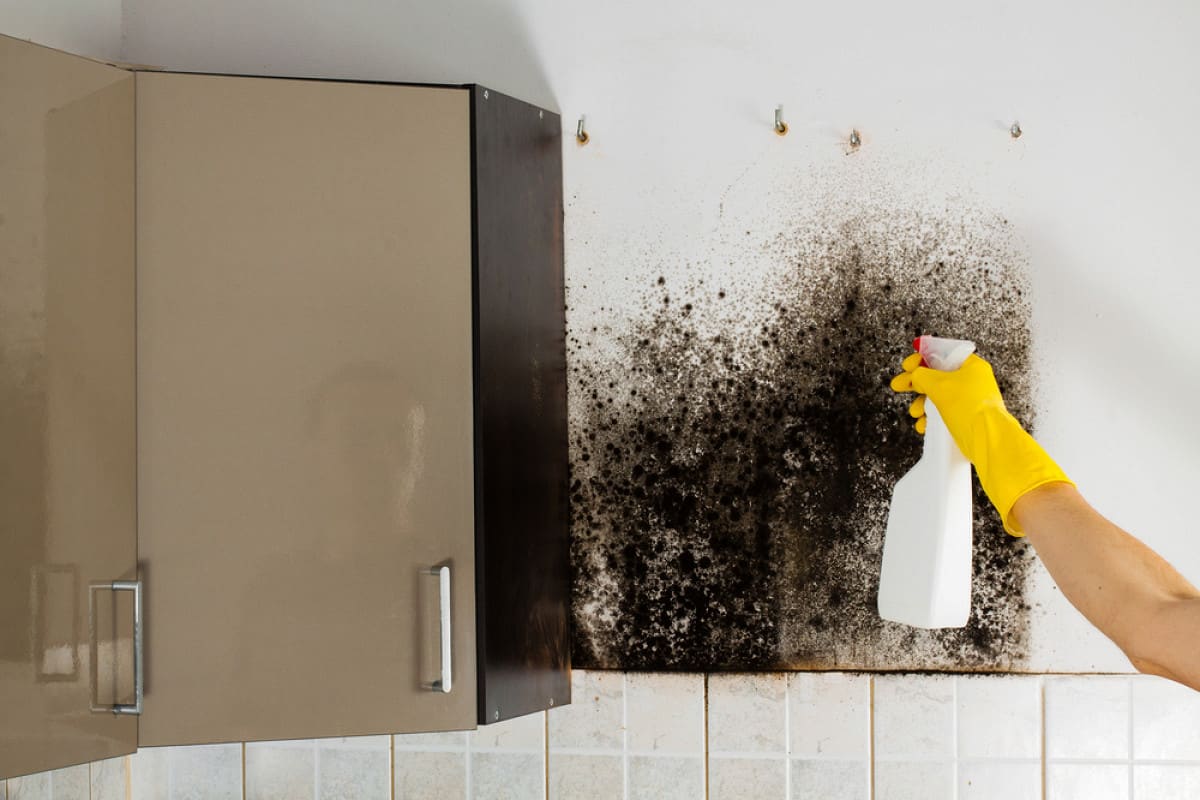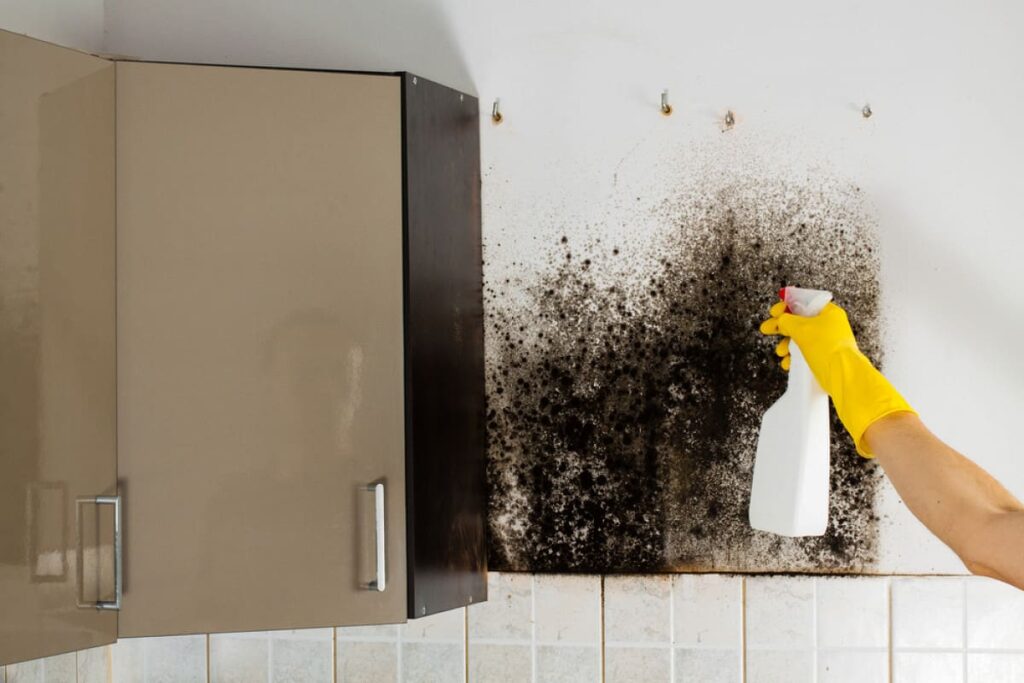 ALL STATE LICENSED MOLD INSPECTORS ARE NOT ALIKE
Not all mold inspectors are licensed and insured per state regulations. A real mold inspector has undergone weeks of training and examinations in order to receive their credentials, so remember to ask for proof. It's imperative to hire experts trained in mold sampling that are capable of analyzing and interpreting results.The next time you hire a mold specialist be sure to ask for an in-depth written protocol per State regulations.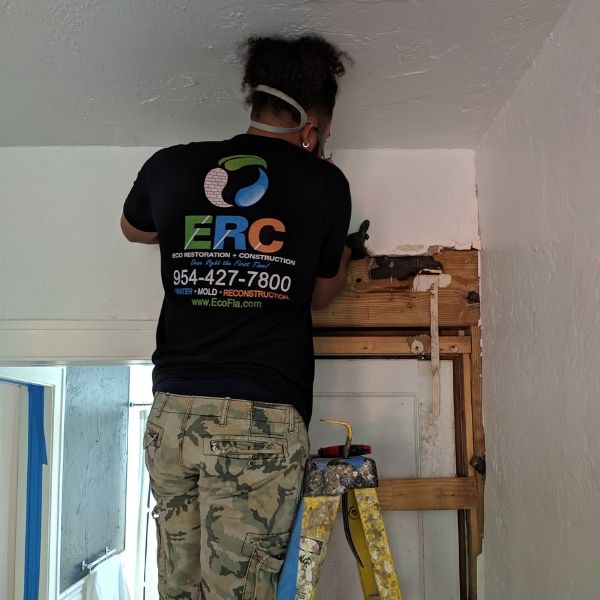 Everyone knows the panic and stress that goes with a disaster of any kind in your home. We had double trouble with a burst water heater and leaking air conditioner both involving LOTS of water. Josh at Eco came in and with his wonderful personality soothed our fears. He then took over and in a day had resolved all the immediate issues. He has very professional subcontractors at his fingertips who came out quickly. To anyone who needs any restoration or construction work I HIGHLY recommend this company! I would give them 10 stars if it was available!
Eco came to my house for mold remediation. After another company had come twice before and did a really crappy job. From the beginning I could see a major difference in their professionalism and communication with us. Every was done right and was very happy with them. Highly recommend Eco Restoration.
We just had some work done by Eco Restoration and could not be more pleased. A team of two very nice guys came and did their work and they were neat and very efficient. Thanks!
Thank you Eco Restorations for a job well done. Your service today was performed pleasantly and professionally. I would highly recommend your company to anyone who asked . Thank you.
Amazing company that truly cares about helping others in, what is usually, a crisis solution. Truly compassionate and caring for the health and safety of those they are rescuing!!!
I had the privilege of working with Eco Restoration on a painting project to an old building. They have helped make an old building look brand new and great. They work quickly and efficiently and kept me involved in the entire project. It was a pleasure to do business with them.
Fast, responsive and professional in dealing with flood situation.
Very impressed with ERC's level of professionalism, knowledge, customer service, responsiveness, and attentiveness ! A definite selection for my future projects!
I hired Josh and Eco Restoration for two different clients in recent weeks. Both clients have condos that suffered water damage. Both times Josh worked very hard to come up with and execute a plan to help my clients handle the water damage, dry out their respective condos, and make necessary repairs. His communication and follow up are excellent and I have full confidence in him and his company. I would refer them to anyone who needs their services. A++
Day 1 of #SummerPurge2016 revealed water damage...Huge shout out to Eco Restoration and Construction. Joshua Shon is highly professional, extremely knowledgable, and most of all PATIENT!!! Navigating this process has been so smooth because of his business style and his expertise. His crew is polite, hard-working, and meticulous. If you need work done these guys will be the one and only call you need to make!
As a public insurance adjuster, I have recommended Josh and his company many times for water mitigation and mold remediation, and even have referred him for rebuild after a disaster. Always have received rave reviews from those I referred him to. When I bought a new house and needed some improvements done, I could think of nobody else to hire to do it. Josh, Tony and company did an outstanding job on my master bathroom. They re-tiled my shower, put in a niche to hold supplies and installed 2 vanities, mirrors, lights and more. And to top it off, he fabricated and installed a frameless shower door and window for the new shower. We are so happy we hired ERC to do this and would highly recommend them for any restoration or construction work needed
We hired ERC to remove Chattahoochee river rock from our pool deck. Because we are refinancing our home, we had specific expectations and were on a short timeline to have the work completed. From our first contact, Josh at ERC was professional and efficient. I felt as though he went out of his way to try to find the most economical solution to our specific issue and to ensure that we would have the work completed within our time frame. The proposal for work was detailed and specific, and the schedule for payment was appropriate. At this point in time, work is 75% complete. It looks better than expected, and the workers who have been at the house are polite, professional, and truly hard workers. I absolutely would and will be recommending Eco Restoration and Construction, LLC in the future.
Just had my pavers fixed. They were sinking and loose. Honestly excellent job, great workmanship and excellent follow up. So easy to work with. Left my yard clean and impeccably in order. Josh is so easy and they do not price gauge at all. Very professional and will be starting another job with them this summer. Totally recommend and love. No joke, excellent all the way around.
Responsible for rebuilding air collector, water heater pan, drywall/insulation replacement, and finish for post-mold repair project. Josh was conscientious of our needs while resolving this work and has done much to help us meet our requirements. Certainly not perfect, the hiccups we experienced were sorted out professionally when we raised concern. I felt I got good value for the price. The materials purchased and decisions made felt Josh and his team were working on our behalf. The finished product was satisfactory and we are already working with Josh to figure out how he can help us with our next improvement.
I own an insurance agency and called Josh from Eco Restoration and Construction to help a customer of mine whose mother passed away. Josh was a professional and gentleman with my client and for that I am grateful and confident to trust this company with my own clients. Thank you Eco Restoration and Construction!
Altough I luckily did not need there services, the owner spent an hour at my house explaining what is needed and what is not needed. How they will cure the problems. Very honest and if I needed any restoration work they would be the only company I would use.
We couldn't be happier with the work done by Josh and his team. We had a wet ceiling and mold in our cabinets, and his team came in and not only cleaned everything out, but made it look brand new like there had never been a problem to begin with. They came on short notice, were always on time, and were generally a pleasure to work with, which I don't usually say about any contractors!
I used Eco Restoration and Construction for my kitchen, and I couldn't be happier! All my preliminary questions were answered in a timely and courteous manner, scheduling was a breeze and the work was done with professionalism, care and on time. I recommend Eco Reconstruction and plan to use them if the need arises in the future.
A+++ company. We just re-did our whole house including bathrooms, kitchen, floors, painting inside and out. Our house look amazing. Best customer service, employees care as much as the owners, work was done ahead of schedule and we'll within our budget. All our neighbors want to use Eco Restoration and Construction.
We are ready to help you 24 hours of the day, 7 days a week.
Serving all South Florida. Deerfield Beach, Palm Beach County, Broward County, Dade, Martin County, and Orlando, FL.
We are ready to help you 24 hours of the day, 7 days a week.
Call us now and get a FREE ESTIMATE!